See how Jennifer's skills helped Hope's Corner Inc. on a Marketing Strategy call.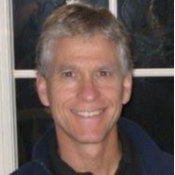 As community leaders, provide healthy meals, hot showers, linkages to resources, and advocacy for people in need in our community in a dignified and welcoming environment.
What did Mike need?
Our only annual event is an in-person spin/cycling team competition. If we have to cancel it, we need to come up with a similar alternative event. We want to brainstorm ideas on a virtual event.
Hope's Corner is a great organization, and Mike was wonderful to talk with. He provided great background, asked great questions and was incredibly appreciative of our call. I really enjoyed our conversation and hope I was able to help!
Matched On
Apr 20, 2020
Saved
$392
Have professionals like Jennifer help you on a Marketing Strategy call
Post this call
Volunteer
I'm a marketing executive with a background in integrated marketing, media, digital and partnerships. I have a deep passion for improving education, expanding access to food, and health and wellness. I was born and raised in Tennessee, which is still close to my heart, but I now call NYC home. I ...
Read More
What did Jennifer have to offer?
I have 20+ years experience developing promotions and marketing campaigns, including experiential marketing, digital marketing and TV. I'm currently re-defining future marketing plans at my company, including changing on-the-ground events to virtual events. I'd love to help and share some considerations and ideas.
Wow! Our phone call with Jennifer couldn't have gone better. With all of her experience, she was able to help us with several ideas and approaches for holding a virtual event. Best of all, she'd prepared ahead of time and was able to suggest platforms and other virtual events that we can learn fr...

Read More
This engagement is sponsored by