See how Ariel's skills helped Mentor Tutor Connection on an Elevator Pitch Coaching project.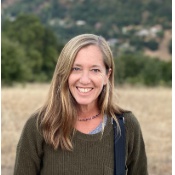 Our mission is to help build brighter futures for youth in Mountain View and Los Altos through volunteer tutoring and mentoring programs that improve social and academic life skills.
What did Carol need?
We are a hyper local organization. Our students, schools, and our volunteers all come from one community (two cities of Mountain View and Los Altos, CA). Therefore, much of what we do to recruit volunteers, sign-on more teachers, attract donors, etc. is done through word of mouth and relationship building. How we talk about the organization is so important. A compelling elevator pitch- one that helps us articulate the two distinct programs and their impact, will help us make our case as we grow.
It's been a pleasure to work with MTC! The organization was engaged and receptive to feedback.
Matched On
Apr 20, 2020
Saved
$2397
Have professionals like Ariel help you on a Elevator Pitch Coaching project
Post this project
Volunteer
Professionally, I've worked as a Management Consultant and in Corporate for tech implementations and communications. My expertise is mainly in communications and change management. I have an undergrad degree in Business Administration and a Masters in Strategic Communications. In my personal life...
Read More
What did Ariel have to offer?
I'm passionate about education. I think it's the core to to everything. I used to mentor kids at an after school program in an underserved area and also work with students at a bilingual school during college. I have a background in coaching startups on their elevator pitch and also helping nonprofits build talking points for their volunteers when representing the organization and would be happy to use those experiences to help your organization!
We had a fantastic experience working with Ariel. She took the time to get to know our organization and our needs, and then guided us through a very productive and effective process. The results will impact our organization for years to come. We appreciate Ariel's time, expertise, and enthusiasm ...

Read More
This engagement is sponsored by