See how David's skills helped Tax-Aid on a Website call.
Through skilled volunteers, Tax-Aid provides year-round free tax services to strengthen our San Francisco Bay Area community.
What did Jill need?
I'd like strategic advice on whether we should change our website provider. We've been with the same company for a long time but their response time lags quite a bit. It may be time for a change.
Jill at Tax-Aid was a delight to speak with! Even though she is not, by admission, a "tech person," she was able to clearly explain her needs, limitations, and opportunities for growth. It seems like they have a good operation there. It was my pleasure to advise her on what to look for in a web h...

Read More
Matched On
Mar 31, 2020
Saved
$552
Have professionals like David help you on a Website call
Post this call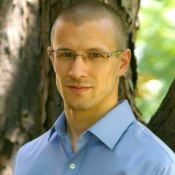 Volunteer
I am a tech savvy educational consultant with a PhD in how unjust economies are like religious systems. I am a husband to my high school sweetheart, father to three kids, and servant to my rescue cat.
What did David have to offer?
I managed the website for several small programs at Vanderbilt University, my own websites, and helped migrate and reconstruct another nonprofit's website after a hack.
David provided relevant feedback and advice to help us clarify our next steps.
This engagement is sponsored by