See how Gregory's skills helped Parents Helping Parents- San Jose on a Google Analytics Reporting project.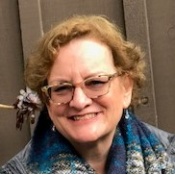 PHP's mission is to help children and adults with special needs receive the support and services they need to reach their full potential by providing information, training, and resources to build strong families and improve systems of care.
What did Marlee need?
We moved our website to WordPress in July 2018 and relaunched it at that time. Our goal is to serve 50,000 families/year with general information shared on the website. This will help us understand how people are using our site and how to prioritize future tech projects.
Matched On
Mar 12, 2020
Saved
$3757
Have professionals like Gregory help you on a Google Analytics Reporting project
Post this project
Volunteer
I led data science and analytics teams for large Fortune 500 companies and consult and advise smaller start ups. Happy to help volunteer with a data call. I'd like to hear what your current google analytics reporting looks like and see how we can improve.
What did Gregory have to offer?
I'm interested in providing value for a client working towards a great cause. Parents for Parents is doing great work. I've used google analytics on multiple projects. I run data teams and insights for my profession. I'm looking forward to hearing about your problems and help you navigate to solutions!
This engagement is sponsored by