See how Dolan's skills helped CARON on a Logo Design & Visual Brand Identity project.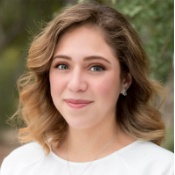 Community Alliance to Revitalize Our Neighborhood (C.A.R.O.N) is a San Mateo County Sheriff's Office community based, non-profit organization. C.A.R.O.N.'s mission is to promote healthy communities by cultivating the relationship between law enforcement and the community by empowering families th...
Read More
What did Florence need?
The CARON Program is very trusted by the communities we serve, which has allowed us to continually expand our services. For this reason, we want our logo to more accurately represent the education-based programs and resources that we provide. Additionally, we want to do our programs justice by presenting a brand that is visually appealing and modern.
Matched On
Jan 2, 2020
Saved
$4817
Have professionals like Dolan help you on a Logo Design & Visual Brand Identity project
Post this project
Volunteer
Hello, I'm Dolan, an in-house Creative Director at a software company outside of Portland, OR. I've got a decade of experience in video, design and photography. I'm very passionate about branding and volunteering!
What did Dolan have to offer?
Strengthening the bond between residents and law enforcement is vital to strong communities. It sound like the CARON program has done a tremendous amount of good and I hope I could deliver a strong, modern brand to represent the program. I've had a decade of experience creating and working with logos, brands and identities, both in-house and as part of an agency. I would love the opportunity to put my professional skills toward your cause!
This engagement is sponsored by